PRESENTATION
Last Man Standing
Highlights:
A fully interactive show including motivation, videos, music, comedy and audience participation. See pics below
You will actually hold, and have your photo taken wearing Steve's Olympic Gold Medal.
How he broke his neck, lost 4 litres of blood on the ice and trained 5hrs a day, 6 days a week for 12 years to become an overnight success.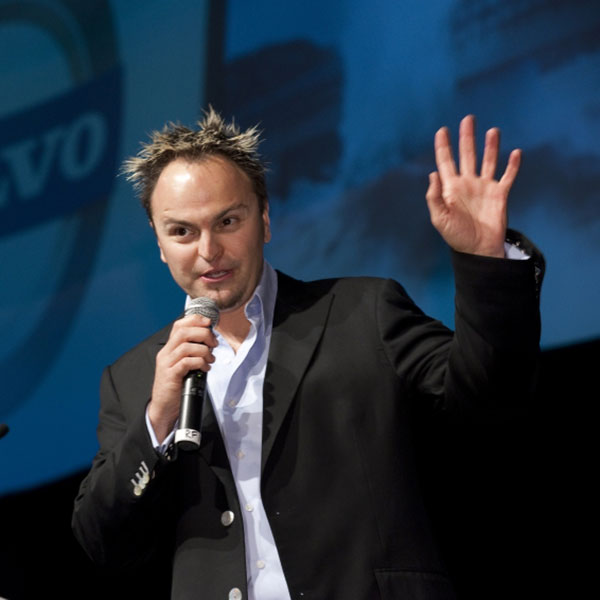 Outcomes:
The saying 'Doing A Bradbury' was officially included in the Macquarie Dictionary in 2014.  Learn how to put yourself in position to be the next to 'Do A Bradbury".  Position yourself to come from behind and be ready to seize opportunity.  Links to creativity, innovation and disruption themes.
Business success and strategy learned through his own custom speed skate and cycling shoe company.  RBC exported to 22 countries and won a swag of Olympic Medals before the company was sold in 2012.  RBC tailored a solution to a target market.  Resonates with business owners or managers.
Sustaining a culture of success and positive mindset.
Teamwork: Today's world is competitive.  To win in business or sport you need the right support team.  A team is only as strong as its weakest link.
Leadership: A successful leader, leads by example not just by telling others what to do.
Setting goals and having a plan written down is not optional.
Steven has been dubbed the 'Luckiest' Olympic Gold Medallist.  Luck is when preparation meets opportunity.  Links to themes around resilience, belief in self or team, and maintaining a positive state-of-mind.
Tailor Made Presentaions
Steven can tailor his presentation to suit client themes, objectives and time frames, and will work with you prior to your event to get the best result possible.
Even though Steven is a household name this doesn't mean he comes with celebrity baggage.  Any pre and/or post presentation requirements are no problem.
As well as being entertained and inspired you will leave with the knowledge the much of the prize is in the journey and success takes Passion, Persistence and Teamwork.  For now though watch my 3 minute video: View Below Last Man Standing – Road to Gold video
Steven's presentation can also include the LAST MAN STANDING AUCTION. Click here for more information.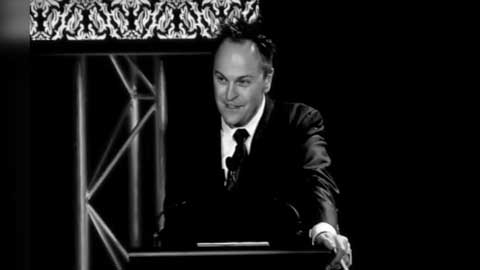 Testimonials

Wendy Alexander
CEO – Barfoot and Thompson
Thanks so much Steven - you were a star on the day and I had wonderful positive feedback on your presentation from so many people. You have woven your story around a message that resonates with everyone. You held 2200 people in the palm of your hand for over an hour - at the end of a long day that is no easy thing to do so congratulations and thank you.

Jennie Bell
Ink Brand Architets
Your presentation was brilliant!! You read the audience very well - and from talking to guests later in the evening, they thought it was a highlight of the night! Your 'Last Man Standing' auction was a great fundraising success for the SA Olympic Council. Thanks again, you were very funny onstage!!

Would not fault Steven in anyway! He will get a lot of referrals from this event. Some attendees had heard him before and commented how he has changed and is still getting better and better. They liked that he did not just talk about the Olympics. His comedy routine at the start was unexpected, funny and fantastic.

Sarah Crowshaw
Electrical Group Training Ltd
From me Steven Bradbury will come highly recommended as a guest speaker as he was both inspirational and hilarious. What a great guy! I really enjoyed his talk and I also enjoyed getting to chat to him throughout the evening! He went above and beyond

Event Manager
IGA Australia
"Steve was genuinely entertaining. He provided an extremely amusing, yet relevant piece in his summation that left the audience both on the edge of their seat and in throes of laughter. He fully deserved the thunderous applause "

Mark Gibson
Blacktown City Council
Steven was fantastic! A very inspirational and funny speaker. In my opinion the best speaker I have ever seen

Ken Dunn - President
Carbine Club of Papua New Guinea
Steven, I just wanted to express the appreciation of the Carbine Club of Papua New Guinea on your presentation at our Sportsmen's lunch last Friday. The feedback received from those in attendance was that it was one of our best lunches and that your presentation was first class. Your talk was inspirational, humorous and extremely entertaining. We have held three lunches per year for a long time and Steven was the first to receive a standing ovation from the audience.

Steven was amazing! His ability to entertain and tell a brilliant story was fantastic. Everyone had a great night. On top of the great entertainment, Steve is also a great guy.

Peter Johnston
Australian Independently Owned Financial Planners (AIOFP)
I have been running the AIOFP for 20 years. Steven Bradbury was our onshore conference Emcee and dinner speaker on Hamilton Island in November 2017. The overwhelming positive feedback I had from the members on Steven's services made it a 'no brainer' to bring him back for our offshore event in June 2018. Steven Emceed our events in New York, Washington DC and in Cuba. Again the feedback from the members has been exceptional, Steven is a pleasure to work with, a professional on and off stage and always available for social events outside of his official duties. We will be using Steven's services again.

Louise Voges
Corporate and Public Affairs Manager
Hi Stephen I just want to thank you again for your amazing effort last night as the MC for our Awards dinner. Your handling of the night was both professional and entertaining. The positive feedback I have received on your role and the evening as whole is a testament to that.

Ray Miles - Founder and Chairman
Fortnum Financial Group Limited
Steven, Thanks again for a great job last week as MC and keynote speaker at our 3 day conference on Hamilton Island. You kept everyone entertained and inspired, kept us on schedule and were an absolute pro on and off stage. Your 'Last One Standing' auction was an amazing addition raising an unexpected $4,500 for our charity, awesome! Thanks for being so obliging


Paul Gunther – Owner
Telstra Business Centre / HTG
We hired Steven Bradbury to MC the launch of our TBC (Telstra Business Centre) Solutions platform. He did an amazing job intertwining our event goals, his own Olympic story, motivation and kept us all laughing throughout. Steve added the celebrity angle and his professionalism and homework on our company and our people 'hit the mark' perfectly. Anyone looking for a motivational speaker or an event MC Steven Bradbury should be at the top of your list. Thanks Steve for helping make our product launch memorable.

Bobbie Black
Sherriff Electrical Wholesalers
Steven Thanks so much for being our MC and making our event even more special. Everyone in attendance had a fantastic evening and loved your motivation and humour on the microphone. They also enjoyed that you stayed around for drinks and a chat with everyone after your official duties were over. Many thanks again for helping to make our evening a success and I look forward to future events.

Kate Throwden
AMP Corporate Super
Steven, Thank you so much for your wonderful job as our MC. The way you weaved humour and warmth in amongst our business speakers was exactly what the night needed.

Pip Marlow
Microsoft Australia Managing Director (former)
Can I just start by saying how brilliant you were yesterday! Such an honour to hear and learn from your story – truly inspiring. Accepting the gold medal for 12 years, not 90 seconds speaks volumes for your maturity and given how hard I work, I know that I am not defined by 1 day! You would be a great speaker for our events, will be in touch!


Ken Robinson
Hayes Knight
Conferences are all about experiences and you topped this off very well for us. People are still talking about your presentation. For some feedback I will quote our CEO from South Australia, Grant Miles; "It was the best session I have ever been to at any conference I have ever attended…..second to none". Grant attends many conferences and is generally a pretty hard marker so make sure you add his comments to your testimonials.


Tony Gattari Sales And Marketing Manager
Laser Plumbing And Electrical
Steven was the keynote opening and closing speaker plus MC for 4 days at the most recent Laser International conference in Hawaii. Wow did he deliver, personable, inspirational, funny and totally hit the mark with all the members and their partners. 
We are looking forward to working with him again in the future. He was also the last man standing at the bars when socialising with the delegates. 
Awesome stuff Steven!

Marijana Simunovic - Producer
Australian Business Theatre
Steve, It was great to meet and have the opportunity to work with you on the roadshow. Aside from the fact that you're professional and very good as an MC, you are also an absolute pleasure to work with - kind, respectful and engaging. It really felt like you were an extension of our team which is important when you're on the road for four weeks!

Steve Helmich
Director – AMP Financial Planning and Services
It is without reservation that I provide this endorsement for Steven Bradbury. AMP used Steven as MC at our financial planning conferences held in the key capital cities around Australia. Steven, as the MC, made a major contribution to the success of all five events. His MC style appealed strongly to the audience and his ability to relate some of his life experiences to the messages on the day were first class. Steven was also keynote speaker at our National conference. Bringing him back as MC for our state conferences was a big success and I would highly recommend him as both MC and motivational speaker. He has broad appeal for business and private functions or conferences.

Janine Symonds
Senior Events Coordinator – Sunshine Coast Council
Dear Steven, On behalf of the Sunshine Coast Council, I would like to extend a thank you and congratulations to you for your services as MC at our Australia Day Awards. There has been nothing but praise and thanks from all who attended, especially regarding your humour and relaxed style behind the microphone. We also appreciated your preparedness to mix with the invited guests after the event.


Natasha Lewis - Senior Events Officer
Community Partnerships - Ergon Energy
Thank you again for entertaining our guests and for being our MC. We have had some fantastic feedback and we will definately keep you in mind for further functions.

Jason Gomersal – Owner
Iseek Communcations
Steven Bradbury was our MC for the official launch of the ISEEK Data Centre today. With the Qld Premier Anna Bligh, other dignitaries and TV Cameras in the room, for me it was a little daunting. Not so for Steve. Whilst keeping to schedule Steve's MC style and use of comedy helped make the opening of our new Data Centre a great success. He was also generous with his time and made the extra effort to come in the day before our opening to go over all the details. Steve exceeded our expectations.

James Barron
CEO Group Training Australia
Thank you so much for your excellent job as MC at our national training awards night. Not only did you mange to keep the entertainment flowing, you kept the night humming along at a good pace. This is a rare combination at an awards night.
Stephen Downes Regional Manager
Northern Region Nissan Motor Co.
Dear Steve, Please accept my sincere thanks and congratulations for the superb job you did as MC of the Awards Night at Longreach a week ago. From my previous experience hearing you as guest speaker at our National Sales Conference last year, I knew that the MC role was in the most capable hands. The result at Longreach was a most enjoyable and memorable one for all present, due in no small way to your relaxed and humerous management of the night, together with your warm interaction with the crowd. As subsequently discussed, we would greatly appreciate your involvement as MC for our annual Fleet Golf Day dinner, as well as at other Dealer and Customer events where I have every belief that your expertise in that capacity will ensure a most successful occasion. Again, thanks so much for a top job well done.

Nerissa Simpson
Events And Programs Officer - Australian Trucking Association
Please accept our sincere thanks for your services as MC at the Australian Trucking Convention 2010. Our delegates enjoyed your stories and we have had only positive feedback on your appearance. Your job as the MC at the Volvo Auction Luncheon was fantastic and highly entertaining. Your "Last Man Standing" auctioneer skills got the bidding off to a great start too.

Dear Steve, On behalf of the Olympic Winter Institute of Australia I would like to thank you for your efforts in making our 'Dine with an Olympian' fundraiser a great success, in total the evening raised $23,000 towards OWI programs. Your services as MC for the evening were much appreciated by the athletes, staff and directors of the OWI. It was fantastic to have such a relaxed and light hearted host; I think it really set the tone of the evening. I was also pleased that we were able to balance the formalities of the evening whilst allowing our guests time to mingle and enjoy the food and wine. Much of this can be attributed to your thorough preparation and understanding of what we were hoping to achieve with the function. On a personal note it was a pleasure to work with you and I hope we can do so again in the future. Once again thank you for your efforts. Kind regards,

Kerry Brunton
Marketing Manager Quest Community Newspapers
Steven was the MC at our Quest Newspapers annual YoungStar Awards, the event was attended by around 600 people including the Deputy Premier and Minister for sport. Steven's performance was refreshing, humorous and definitely not your traditional stand up presenter. His approach was professional and while working from our script, managed to personalize it with timely ad-libs to suit the moment. Quest run around 20 major award events each year around Brisbane and never before has our MC been in demand to sign autographs at the end of the night, Steven really aided in the success of the evening. If you are looking for Different, Quirky and Memorable, Steven could well be your man.